A French Restaurant in
Austin, Texas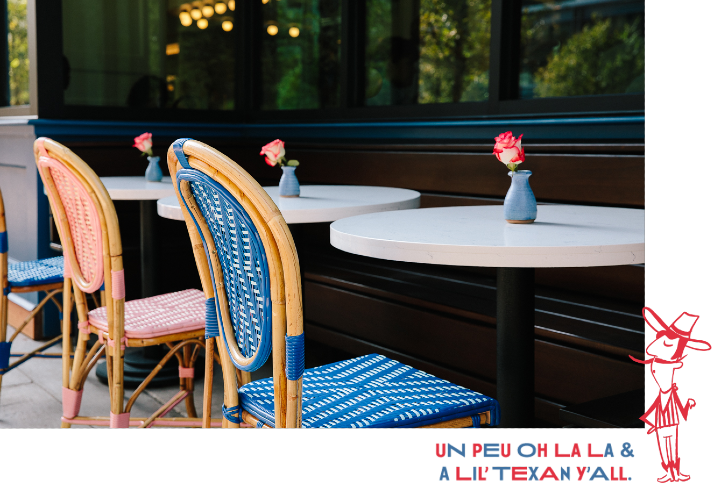 French food, Austin style. Le Politique is a relaxed take on the classic brasserie experience. Here, traditional French dishes, like steak frites and roasted chicken, are made with local ingredients and served with Texas hospitality. Join us for brunch, happy hour and dinner in our bright, airy dining room, the Parisian-style patio, or at the prettiest bar in Texas. Reservations recommended, walk-ins always welcome.
Fête like the French:
Events + Private Dining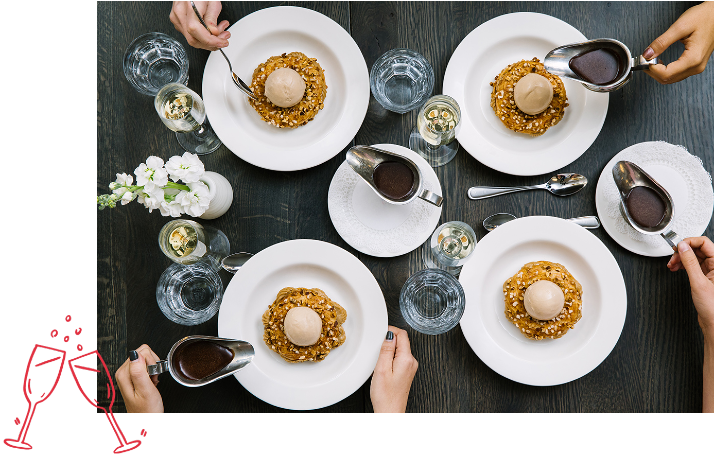 Share the art of French entertaining with your guests by hosting your next dinner party, happy hour, bridal brunch or birthday celebration at Le Politique. Dine with amis on the dreamy patio or in our serene dining room over custom chef's menus of red wine braised short rib, haricots verts and, of course, plenty of champagne. We are here to make your Parisian party dreams come true — pinky swear.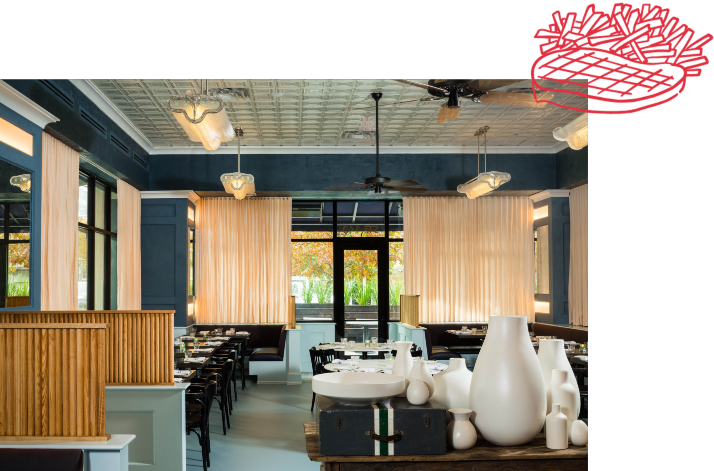 Friday Lunch in Downtown Austin
French cuisine meets American power lunch with Le Politique's Friday lunch menu, available from 10:30am-3pm. Pro-tip: Boss not joining? Get the carafe du vin to share and be the hero of the office.
French Brunch,
Austin TX Je Ne Sais Quoi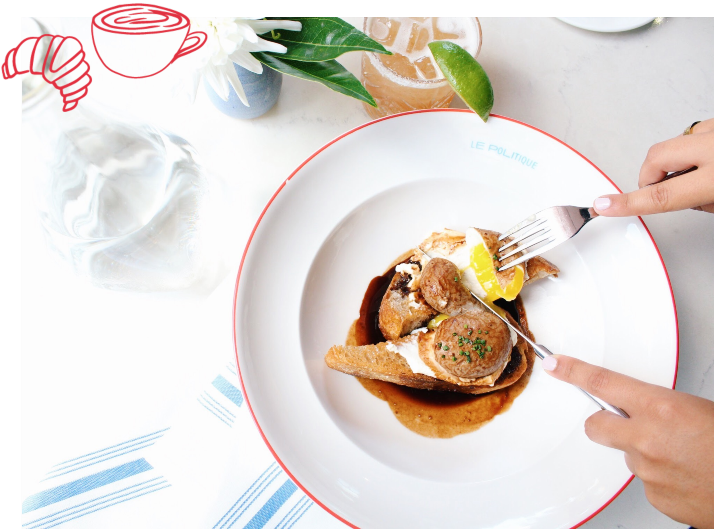 Enjoy a proper French breakfast of coffee and croissants in our pâtisserie, or yield to something a little more indulgent, like our salmon eggs benedict or monte cristo on the sunny patio for a bon weekend brunch.